Piano
Classes are scheduled individually.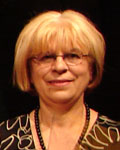 Irina Chernikova
Irina received a degree from the National Conservatory in Tashkent, Uzbekistan, in 1977, and subsequently taught piano at the Conservatory for 25 years. She began teaching at the Center after moving to Denver in 2002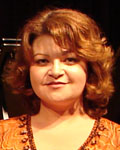 Olga Lerner
Olga received a Master's Degree in piano performance and pedagogy from the Moscow University of Music in 1997. She has been teaching students of all ages and levels, from beginners through advanced performers, for 18 years. In 1998 moved to Denver and began teaching at the Center.