Craft and Sewing
Sewing is one of the oldest arts and craftwork there is. This skill is still held in high esteem because of the many benefits that we can get from it. In our Craft and Sewing class, children can learn problem-solving skills, hand-eye coordination, focus and concentration, and fine motor skills, bringing out their artistic talents as well as mathematical abilities.
Class Schedule


| | | |
| --- | --- | --- |
| Saturday | 12:30 pm - 2:00 pm | Studio E |
| Saturday | 2:00 pm - 3:30 pm | Studio E |
Teacher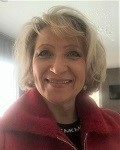 Tatiana Flores
Tatiana's background is being an artist and professional jewelry maker. Before moving to US, she worked for a large company Russkie Remesla in Yaroslavl, Central Russia. As a part of state administration of presidential affairs, this company makes gifts for presidents, kings and queens of different countries, Russian diplomats, and astronauts. Tatiana joined the Children Center as an Arts and Crafts teacher in 2020.