Dance
In this class, children learn to move beautifully to music. They learn traditional dances from around the world, as well as the elements of modern dance. This class is a great opportunity for children to learn about other cultures and people.
Class Schedule
Natasha
Tuesday
ages 8-12
5:45 pm - 7:15 pm
Studio B
Thursday
ages 8-12
5:45 pm - 7:15 pm
Studio B
Friday
ages 13+
5:30 pm - 7:30 pm
Studio B
Saturday
ages 13+
10:30 am - 12:00 pm
Studio B
Anya
Monday
ages 3-5
5:00 pm - 5:45 pm
Studio B
Monday
ages 5-7
6:45 pm - 7:45 pm
Studio B
Wednesday
ages 3-5
5:00 pm - 5:45 pm
Studio B
Wednesday
ages 5-7
6:45 pm - 7:45 pm
Studio B
Nika
Thursday
ages 8-12
7:15 pm - 8:15 pm
Studio B
Saturday
ages 13+
12:00 pm - 1:30 pm
Studio B
Nomin/Emil
Tuesday
ages 8-12
7:15 pm - 8:15 pm
Studio B
Friday
ages 13+
7:30 pm - 8:30 pm
Studio B
Teachers
Natalia Palazova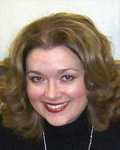 Natalia started learning dance at the age of four. As a soloist of a famous in the former USSR children's dance ensemble "Rovesnik", she was lucky to have a chance to perform on stages of Bolshoi Theatre, the Hall of Columns, Palace of Unions and Kremlin Palace in Moscow. As a dancer, Natalia performed in many cultural events in the country and abroad, such as: the cultural program of the Olympic Games 1980, World Festival of Youth and Students in Moscow in 1985, European Children's Festival "Radost Evropy" in former Yugoslavia Republic and many others. In 1992, Natalia graduated from Minsk State Pedagogical University with major in Music and minor in Choreography, and received the qualifications of a Music Teacher and a Manager of a Dance Ensemble. After graduating, she worked as a Dance Teacher and Choreographer until 1996. In 1996, soon after receiving her degree she moved to Denver and joined the Science, Art, and Sport Center for children.
Emil Imanov


Emil has been with the Science, Arts, and Sports Center (SASC) for more than two decades. He has also competitively danced ballroom in Colorado winning every major competition in the state. As a teacher at SASC, Emil's choreographies have won first place in categories such as "best jazz" and "best small group." Emil has a bachelor's degree in Criminology and currently works in Early Childhood Administration. At the moment, he is in a Master's program studying media studies. Emil is very proud to be a SASC alumnus.
Veronica Scherbak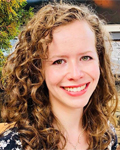 Veronica started dance at the Science, Art, and Sports Center at the age of 3. She graduated from the center in 2012, and soon after began teaching and choreographing at SASC. Veronica has also been taking ballroom since 2013, and has competed in and performed at multiple state ballroom events. In 2012 she also helped start the CU Denver Cheer and Dance team, and was part of the team for 3 years. In 2016, she graduated with a B.A. in psychology from the University of Colorado Denver. Currently, Veronica is a counseling psychology graduate student at Colorado State University working on her Masters and Ph.D.
Anya Pogrebitskiy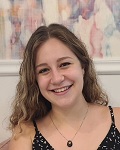 Anya started as a student at SASC when she was 4 years old and graduated in 2016. During that time, she trained in folk, ballet, pointe, jazz, and modern. Anya also trained as a pre-professional ballet trainee at Classical Ballet Academy, training in the Vaganova method for 5 years. Anya has completed teacher training in the Vaganova method and is certified to teach the Vaganova curriculum. Anya has a Bachelors of Business Administration from the University of Nebraska- Lincoln where she majored in Actuarial Science and Finance.
Nomin Dyadantumbe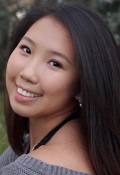 Nomin first joined the Science Art and Sports Center as a student in 2012 and began teaching at the center in 2020. Growing up, Nomin learned a variety of dance genres as a student, anywhere from ballet and jazz to funk and hip-hop. She would eventually compete under SASC at national competitions where we gained the first place title under the small and large group categories. Nomin would perform not only for SASC, but as well as many local communities, festivals, and charities. Nomin is currently working to achieve her Bachelor's degree in Business Administration while also working full-time as a manager in a family business.